Technical and road safety inspections of road vehicles and their components
The tests are performed within the Vehicle Engineering and Occupational Safety Laboratory accredited according to the standard MSz EN ISO 17025/2018 according to the following main activities:
Type testing of vehicles as a designated Technical Service according to the applicable EU regulations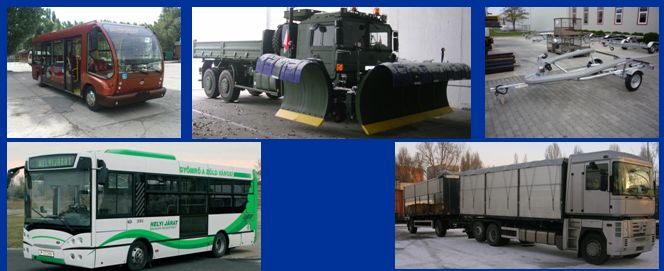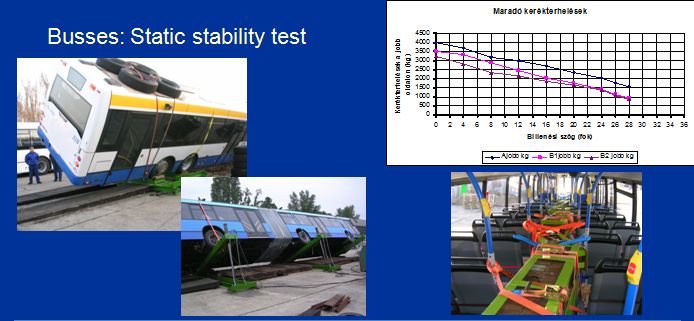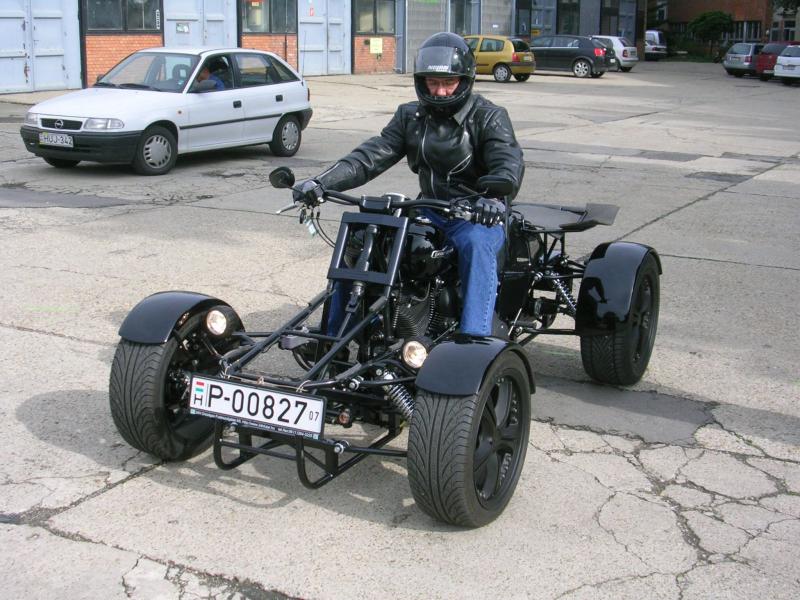 Examination of individual/serial vehicles for registrating
European approval test of vehicle characteristics and vehicle parts (EU, UN) in accordance with the provisions of the current national 6/1990 (IV.30.) KöHÉM and 5/1990 (IV.30.) KöHÉM decrees.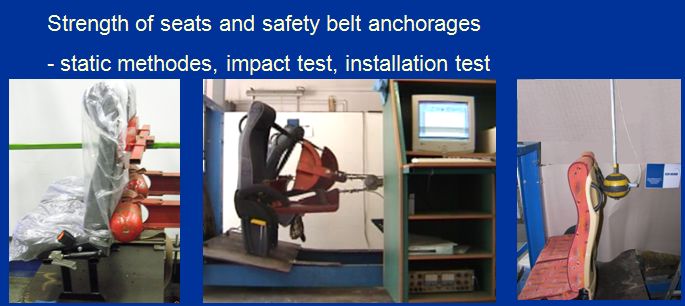 Collision repair estimation, vehicle evaluation (Eurotax, Audatex),
Other vehicle examinations: 

-  Approval of fire engines according to the relevant standards
-  Examining army vehicles according to the requirements of the Hungarian army (NATO Stanag)
-  Fuel consumption-measure based on requirements of bus operators and national standards
Fuel consumption tesing method

-  Frame strength examinations. Multy channel stress measuring and registrating work parameters (CAN)
Qualification test of vehicle parts (spare parts)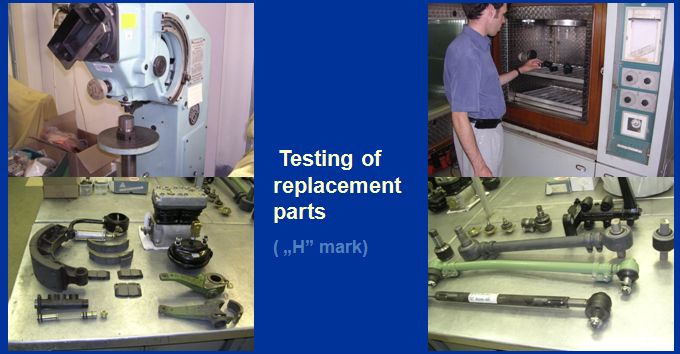 The majority of the tests are aimed at obtaining the licenses and approvals of the Transport Authority (European and national vehicle type-certificate, individual / series registration license, assembly license, "E7" and "e7" European approval mark, "H" domestic qualification mark) for vehicle and component manufacturers, distributors. Upon request, we will assist in the administration of this and the compilation of the necessary approval documentation.
 
We are a registered Technical Service in Geneva and Brussels (mark 7G) for European approval testing under a number of UN regulations and EU directives and regulations.
 
In addition to domestic and UN regulations, as well as EU directives and regulations, tests can in many cases be performed in accordance with other international standards (ISO) or foreign regulations.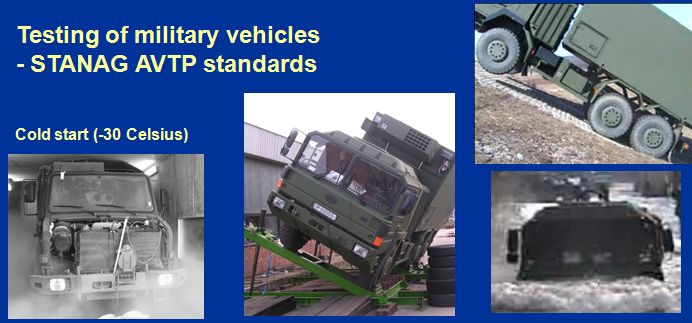 The majority of inspections for approval and licensing purposes belong to the accredited field of activity, the most important element of the non-accredited field of activity is research and development, primarily in the field of technical traffic safety. Our expertise is used not only by vehicle and component manufacturers, but also by vehicle operators, end users, the judiciary and government decision-makers, and our experts contribute to the development of UN and European Union vehicle technical standards.
Some key test procedures:

- active safety (braking, steering, driving stability) measurements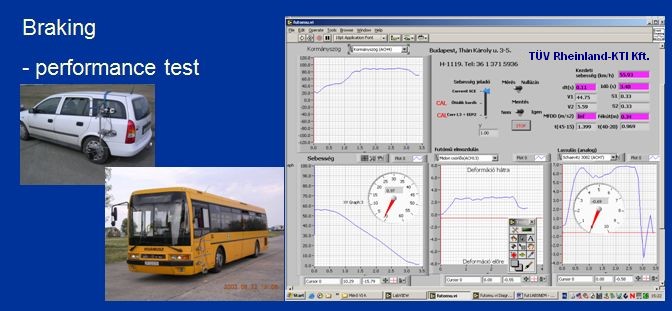 - passive safety tests (strength of seat and seat belt anchorages, bus roof strength)
Further information: Zoltán Tóth (zoltan.toth@hu.tuv.com, tel: +36 30 952 2915)